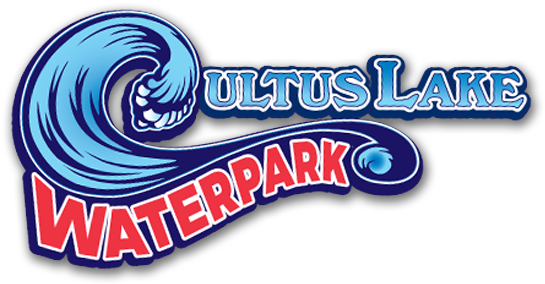 BC's BIGGEST Waterpark!
Wondering what slides you or your child can enjoy? Be sure to measure your children and then consult with the Ride Requirements on each ride's descriptions!
Due to Manufacturer and Safety Guidelines, pregnant women and persons with heart conditions and/or head, neck, back troubles, or other serious medical conditions must not use the slides. Maximum individual weight for all slides is 300lbs. Combined group weight limits vary depending on each ride are posted at all Tube and Raft slide entrances.
Be advised that there are inherent risks associated with the slides and attractions at Cultus Lake Waterpark. Patrons use all the facilities at their own risk. Entrance to the park is deemed as an acknowledgment and assumption of risk.
SLIDES!
DIVA developer
2018-07-05T09:01:23-07:00
For the brave, strong swimmers! You will swirl and rapidly cycle around for a few turns before drop-landing in the 9 foot pool below. This is easily one of the most extreme slides in the park!
RIDE RATING

ATTRACTIONS!
DIVA developer
2018-07-05T07:41:18-07:00
After climbing all those waterslide stairs, mellow out by taking a relaxing float down our Adventure River. This simulated river is 30 inches deep and consists of 350 feet. It is suitable for all ages.
RIDE RATING

DIVA developer
2018-07-05T07:31:36-07:00
Spend some time splashing around in our Family Spray Park, suitable for all ages. This attraction offers over 15 interactive features, including geysers, water cannons, hoops, and shower towers.
RIDE RATING

DIVA developer
2018-07-05T07:40:12-07:00
Relax and Soak it in… There are 5 large hot tubs located throughout the park..
RIDE RATING

DIVA developer
2018-07-05T07:49:06-07:00
Ahoy Matey! Pirates Cove is our amazing interactive Spray Park with so many different features that will keep kids entertained for hours! Loads of fun for your little swashbucklers!
RIDE RATING

DIVA developer
2018-07-05T07:49:59-07:00
Kiddie Castle is perfect for tiny tots and infants to get acquainted with water activities! The castle is low to the ground, and parents are easily able to supervisor their children.
RIDE RATING

DIVA developer
2018-07-05T07:44:24-07:00
Kids can climb on our Turtle's back and slide making their way down to the giant wading pool where they can splash along with our frog on his lily pad.
RIDE RATING