Important

information to get the most out of your visit!
Wherever you are, click the link and find your way here:
For this Spring Season, when you arrive in Cultus Lake, exit the roundabout directly into the Parking Lot in front of the waterslides (outlined in Yellow below) for FREE Customer Parking. (All the other parking lots nearby the Adventure Park are PAY PARKING).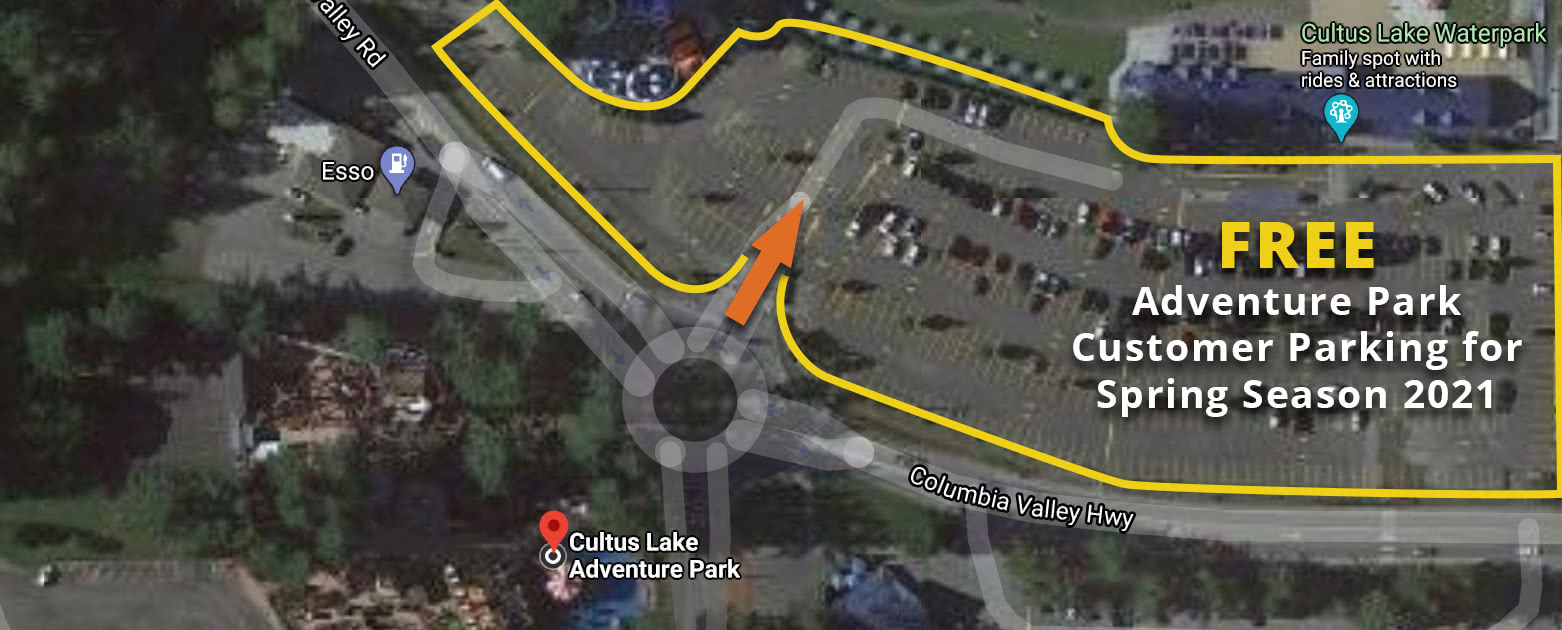 Once you have parked your vehicle, make way to the Adventure Park West Gate (marked "Enter" below).  If you are parked in the parking lot at the waterslides, you will need to use the crosswalks to access the Adventure Park (following the path below).


DON'T FORGET TO BRING YOUR MASK!
Here is a map of the park so you can plan out your day!
MAP OF PARK RIDES & ATTRACTIONS