Important information to get the most out of your visit!
Wherever you are, click the link and find your way here:
When you arrive in Cultus Lake, exit the roundabout directly into the Parking Lot in front of the waterslides (outlined in Yellow below) for Customer Pay Parking.
A $10 parking fee will be required at the end of your visit at the toll booth as you exit the lot. All parking is available on a first-come, first-served basis for customers only.  $10 parking cannot be guaranteed if our lot is full.
Vehicle Height Clearance 94 inches (2.4 meters): Compact vehicles advised. If you are driving a larger-sized truck or van, RV, or if you are towing a trailer, or have roof cargo/rack, etc., you will need to park in a nearby community parking lot B or D because the waterslide parking lot is a compact-vehicle-only lot.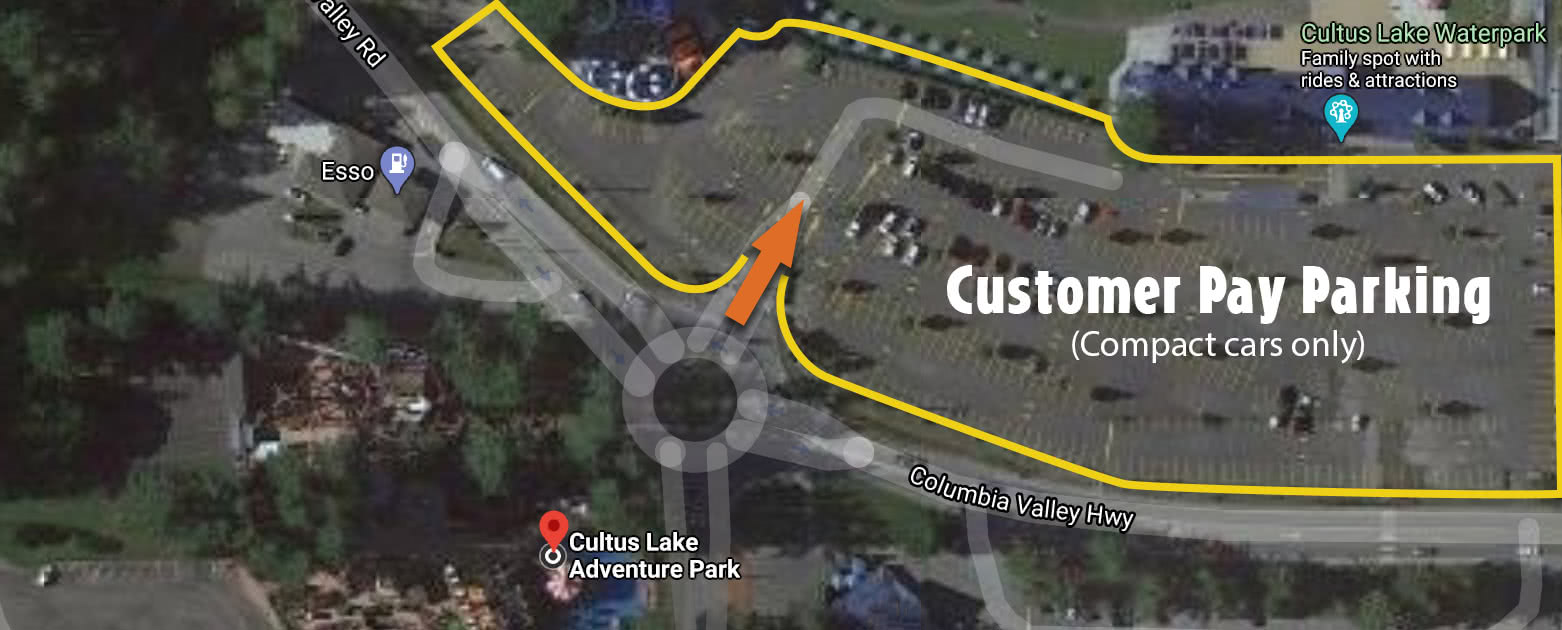 Don't forget to bring your own mask with you.  It is currently required that guests must wear a mask when entering our facility.  Masks are also required inside the park whenever social distancing cannot be maintained and wherever signs indicate to do so (such as Points of Sale queuing).  Requirements/recommendations subject to change depending on public health requirements.
Please check for our COVID-19 rules on date of your visit.
Here is a map of the park so you can plan out your day!
MAP OF PARK RIDES & ATTRACTIONS