Due to COVID-19, your experience with us will be different this year as we have reduced our capacity and modified our operations.
Please follow these
7

steps to get the most out of your visit.
Open Daily, Rain or Shine, July 8 – Sept. 7
Step 2: CHOOSE YOUR SESSION
There will be two separate sessions daily, each with up to 4 hours maximum visit 
AM Session: Arrive by 9 am – (slides start at 9:30 am – exit by 1:30)
PM Session: Arrive by 2:30 pm (slides start at 3:oo pm – exit by 7:00 pm)
Please check our rates page for individual session prices and changes to the admissions process (Prices & Hours subject to change)
Step 3: PERFORM A PERSONAL HEALTH AND SAFETY CHECK
Step 4: COME "SWIM READY"
Shower before you leave home and arrive wearing your swimwear 
Reservations not available at this time – arrive by 9:00am or by 2:30pm.
Step 6: BE PREPARED FOR NEW PROCEDURES
In order to comply with Provincial requirements and due to reduced capacities & hours of operation, here are some major procedural changes of note:
*  COVID-19 Health & Safety requirements; such as, physical distancing. A minimum physical distance of 2 Meters between individuals not belonging to same social unit must be maintained at all times
*  No Hand-stamp or Re-entry privileges:  Once you get in, please stay in the park until your are ready to leave. Your paid Admission Expires upon exiting the Park. No exceptions. (more details under "Rates")
*  Reduced Rental Options and limitations on what you may bring into the park with you. Lockers Rentals only.  Loungers, umbrellas, tents, and BBQ rentals will not be offered nor will they be permitted as "carry-in" items. Shaded Tables will be made available throughout the park at no extra cost, while supplies last.
*  Popular Food Choices: The Espresso Hut & Main Foods Concession Stand will be open. (other food outlets will be closed)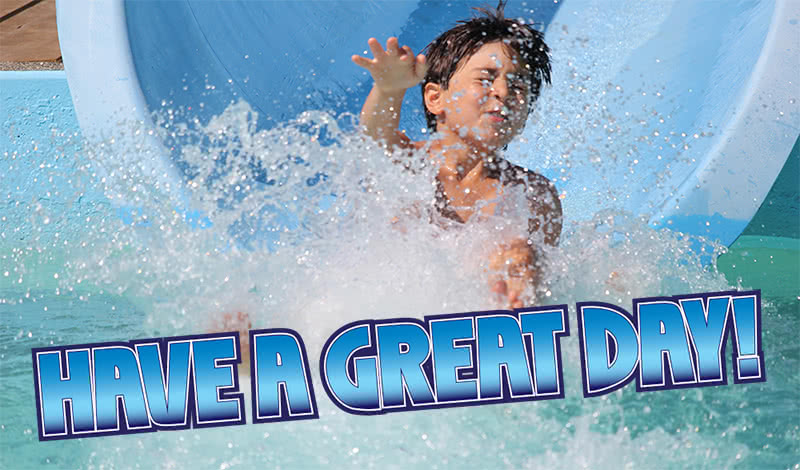 Thank you for your understanding and helping us comply with our local authorities.