Group Bookings at Cultus Lake Adventure Park are the perfect way to make lasting memories with your family and friends from school, work, church, or clubs and summer programs. We are BC's BEST theme park – with something for all ages!
If you have a large group of 100 people or more, please contact our Customer Service Manager for information on rates, or to schedule a date.
A Great Way to End the School Year!
Cultus Lake Adventure Park is the ultimate year-end school field trip!  Your school receives a great low discounted price!*
When you book your school group to come to Cultus Lake Adventure Park, you will be assigned a designated area for your students to store their belongings while they enjoy unlimited rides.
The Cultus Lake Main Beach picnic zone is just steps away from our park, and with our free in-out park access for the duration of your visit, your day will be full of activity, variety, and flexibility to suit your plans.
Food services available at the park include, hot dogs, fries, coffee, cold refreshments and much more!
Bus drop off is located right in front of our Main Gate, so students can get right into the action as soon as you arrive. Spaces are filling up quickly for the four available School Booking dates in June 2020.
* Please note: Mini-golf, Gems Mining Rough, and Coin-operated Attractions are not included for school groups and must be purchased separately.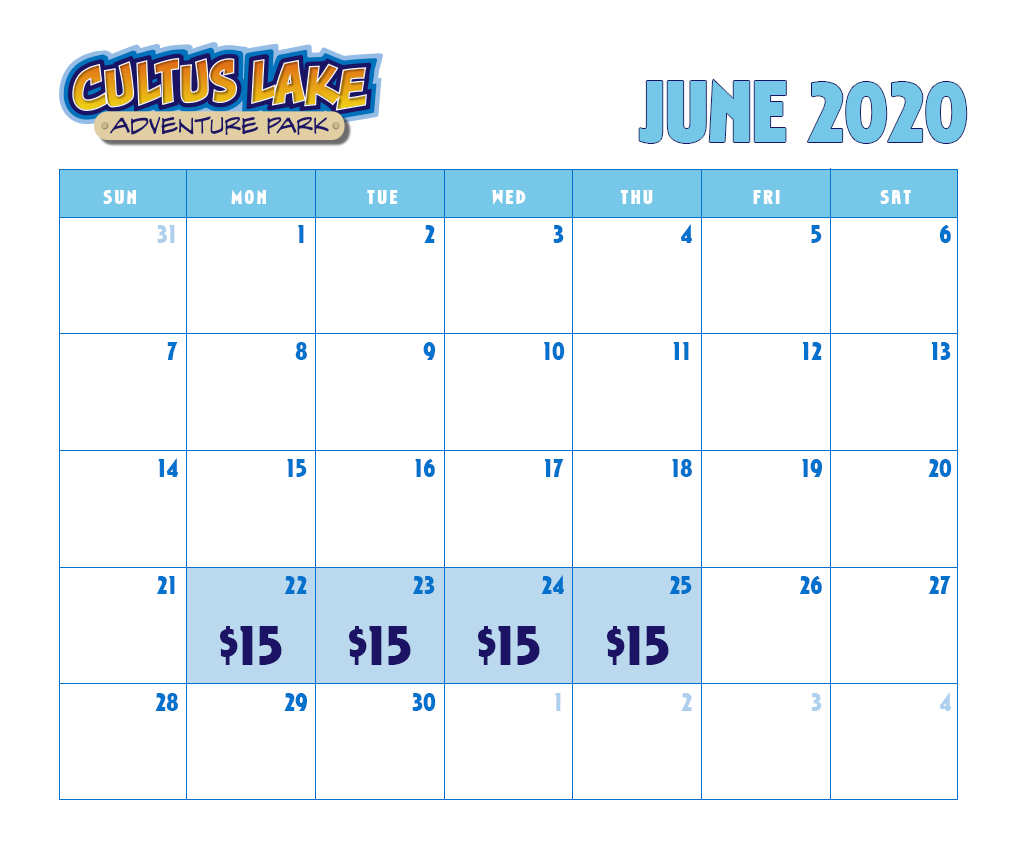 Whether you are scheduling a Children's or Youth Summer Program, or planning a corporate event for your business, church, or organization – the Summer Group Booking is for you! Just make sure you meet the terms and basic criteria below in order to obtain the Summer Group Rate. Also please note, Group Bookings are unavailable on certain dates as indicated on the Group Calendar.